Daunted by the Dentist? Sedation is an Option
Many Americans want to visit the dentist, but they do not or cannot. According to the Centers for Disease Control and Prevention (CDC), only 64.4 percent of adults aged 18 to 64 visited a dentist at least once in 2016.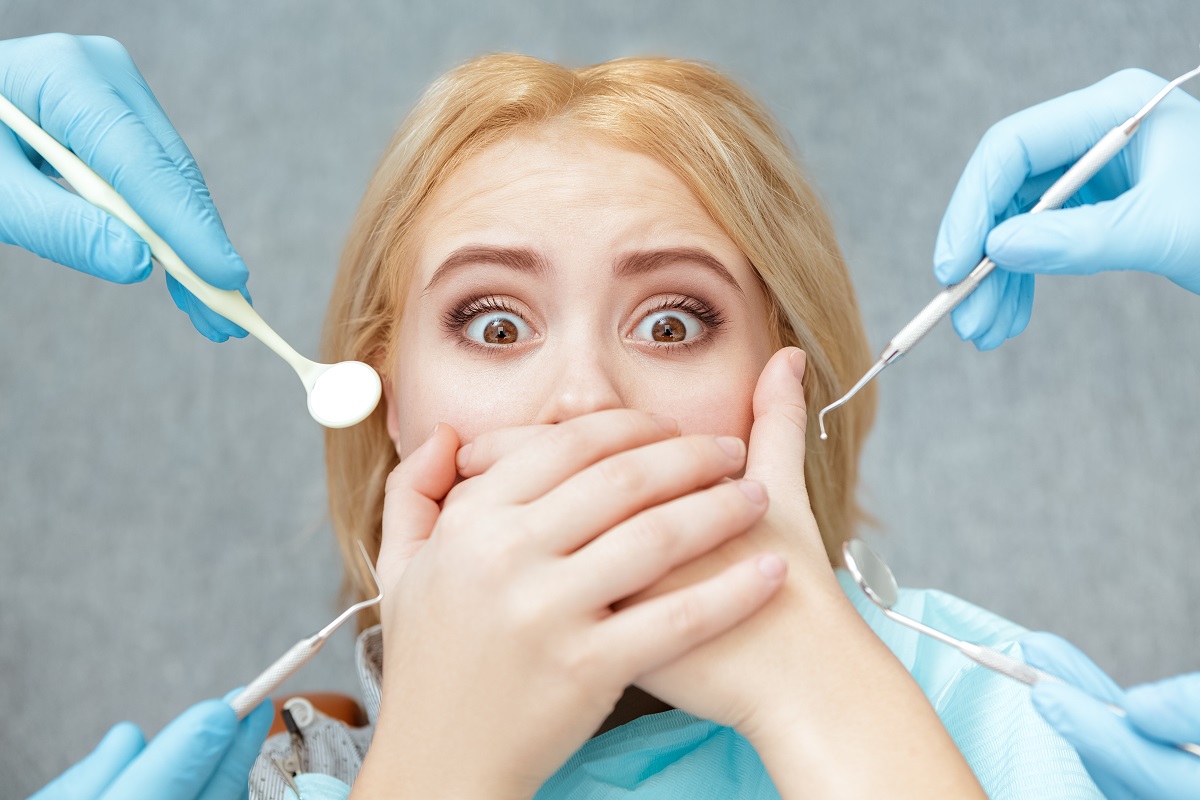 The American Dental Association (ADA) reports that "cost and low perceived need are the top reasons why adults indicate they do not intend to visit a dentist in the next 12 months. This is true among adults of all ages and income levels."
Apart from those, however, the ADA stated that anxiety is also one of the reasons that Americans forego visiting the dentist.
The Prevalence of Dental Anxiety and Phobia
Dental anxiety and phobia are real and valid feelings that millions of people experience. In fact, estimates show that 9 to 15 percent of Americans have dental anxiety, so they avoid oral health checkups. That is equivalent to 30 to 40 million people. Skipping dental checkups means that these people could possibly live with periodontal diseases, cavities, broken teeth, dental abscesses and other oral health problems that worsen over time if left untreated.
Fortunately, Creekside Endodontics, LLC offers sedation dentistry in Colorado for patients who need root canal treatment. If the thought of undergoing a dental procedure or merely going to the dentist strikes fear and anxiety in you, this is the answer.
How Does Sedation Dentistry Work?
Sedation is the process that dentists, and other medical practitioners, use to calm patients through the use of sedatives. Dentists administer sedative drugs such as tranquilizers, nitrous oxide, and anti-anxiety medications to relieve a patient's anxiety enough to perform the needed dental procedure on them.
Here at Creekside Endodontics, you have three options when it comes to the type of dental sedation that you want for your root canal treatment.
The first option is nitrous oxide. This is a safe and effective sedative that's mixed with oxygen. Patients inhale this combination through a mask fitted to their nose and mouth. Nitrous oxide is sometimes called "laughing gas" due to the euphoric effects it has on the person inhaling it.
The second option is oral sedation. Instead of inhaling gas, the patient will swallow an oral sedative drug, such as diazepam or Valium, triazolam, and lorazepam, prior to the dental procedure. The effects of oral sedation can last any time between 2 to 8 hours or well after the procedure.
Finally, there is the choice of IV sedation. In this method, we administer the sedative drug by injecting it directly into the vein. If the patient has belonephobia or the fear of needles and sharp instruments, this method may not be the best choice. Otherwise, this type of sedation is perfectly safe as long as it's administered by a professional in the field.
All of these sedation processes will not make you fall completely asleep. Instead, you'll stay conscious, but relaxed enough for your dentist to perform the root canal treatment.
Sedation Dentistry in Colorado
One of the main benefits of sedation dentistry is how it addresses the reasons some people forego dental checkups, such as fear and anxiety. With sedation dentistry as an option, people with anxiety can receive their needed oral care.
At Creekside Endodontics, LLC, we care about your oral health that's why we offer sedation dentistry as an option. With our experienced endodontics specialists, you can rest assured that you're in safe hands that can restore your healthy and beautiful smile.
Schedule a free consultation with Creekside Endodontics, LLC today.