How Much Does a Root Canal Cost?
A common concern with patients with tooth pain is how much does a root canal cost? Root canal cost can sometimes be a barrier to getting the treatment that you need.  No one likes the possibility of getting a root canal.  It is a painful condition and you just want to get on with your normal life.  There are a few things that you need to know to help you get the care you need at the best possible price.
Root Canal Cost: What You Need to Know!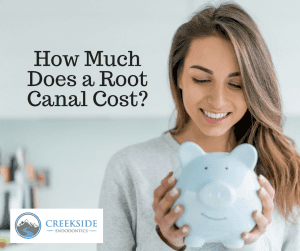 Short answer:  About $1000-$1400
However, not all root canal procedures have the same root canal cost.  If you want a more exact estimation of root canal cost, there are a few things you need to know. First, it is important to determine what tooth needs treatment.  There are three classifications of teeth in your mouth: molars, premolars and anteriors. The molars are the large teeth in the back, the anteriors are the six front teeth and the premolars are the teeth in between.
Second, it is important to determine what treatment you need. If this is the first time your tooth is being treated for a root canal, you are receiving "primary treatment".  If your tooth was previously treated and you have having treatment revised, you are receiving "retreatment".
How Procedure Codes Determine Root Canal Cost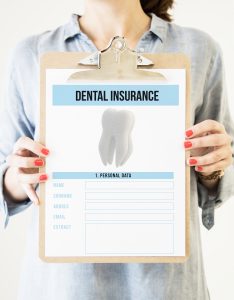 After you have determined the tooth type and procedure type, you can use the specific procedure code to ask your dental office what your root canal cost will be.  The following are the most common Codes on Dental Procedures and Nomenclature(CDT Code).  Don't worry, you don't have to understand the codes.  To get an accurate root canal cost, you just have to give the correct CDT Code to the receptionist on the phone.
Anterior Root Canal  (D3310)
Premolar Root Canal (D3320)
Molar Root Canal (D3330)
Anterior Retreatment (D3346)
Premolar Retretament (D3347)
Molar Retreatment (D3348)
In addition to your actual treatment cost, additional procedure codes may include an exam and x-rays:
Limited Oral Exam (D0140)
Radiographic Image (D0220)
Cone Beam CT Radiograph (D0364)
How Dental Insurance Determines Root Canal Cost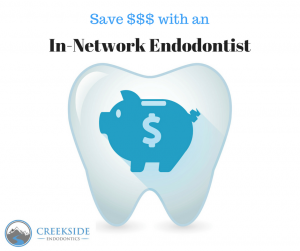 There are multiple ways that your dental insurance plan can affect your root canal cost.  The most important aspect of your dental insurance is whether your treating dentist is "In-Network" with your insurance plan or simply "Accepts" your insurance.  An In-Network dental office has a contractual agreement with your dental insurance company and has agreed to accept a lower fee for completing your root canal.  The difference in the normal fee and the contracted fee represents your actual savings on the root canal.  You can potentially save hundreds of dollars on your treatment.  Additionally, an In-Network dental office has contracted with the insurance company which procedure codes that they will use for each procedure.  This insures that you will not have any unnecessary charges.
A dental office that simply "Accepts" your dental insurance does not have a contractual agreement with your dental insurance company.  After treatment, you will be responsible to pay the difference between the insurance companies rate and the dental office's normal price.  This can be a significant out of pocket expense.  Additionally, you may be charged for additional procedure codes that your insurance company has excluded.
The dental insurance's contracted amount will vary on geographic location in the country.  It is largely based on the cost of living in your area.  Call our office today to see what your root canal cost is.  (303) 524-9343
Ways to Reduce Your Root Canal Cost
Planning ahead, there are a few steps you can take to reduce your overall root canal cost.
If your general dentist has already evaluated your need for a root canal, you may already have x-rays.  Have your general dentist forward your x-rays to your Lone Tree endodontic office to avoid redundant charges.
Look for an office that is In-Network with your insurance plan.  Insurance companies offer many types and categories of dental insurance plans.  Make sure that your dental office is in-network with your specific plan.
Many dental offices offer a cash discount
If you don't have dental insurance there are many sites than help you find affordable individual and family dental insurance plans online. Many offer free quotes and help compare dental plans. You can apply for dental insurance within minutes.
Reduce the Cost of Dental Treatment with Early Dental Prevention
After you have restored your dental health and beautiful smile, the most effective way to reduce the cost of dental treatment is prevention.  Ask your dental hygienist to review important brushing and flossing techniques.  Actually flossing in front of your dental hygienist is a great way to get feedback.  Be sure to visit your dentist every six months for your dental cleaning and evaluation.  These visits are very important, because they allow you to catch problems while they are small and cost less to fix.