Nitrous Oxide Sedation for Root Canal Treatment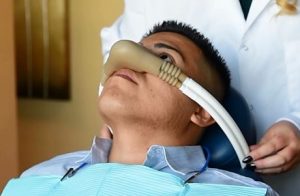 If you're afraid of going to the dentist for a root canal, you're not alone. It has been estimated that 9% to 15% of Americans avoid seeing the dentist because of anxiety and fear. Delaying root canal treatment can lead to pain, infection and potential extraction of your tooth. However, there's a way of overcoming the fears that may have kept you from visiting your dentist for necessary root canal treatment using modern techniques of sedation dentistry. Dr. Andrew Stubbs can ease your anxiety and even make the entire experience pain-free. By administering nitrous oxide sedation combined with a minimum of 30% pure oxygen, you will be aware that you are receiving root canal treatment, but your fears and anxiety will subside.
Nitrous Oxide Sedation
Nitrous oxide sedation is one of the most popular methods for dental sedation, without the need to insert a needle into your arm or the longer recovery time. Using nitrous oxide sedation, many of our patients return to school or work immediately after treatment. In addition, you are able to drive yourself to and from your dental appointment. Your dentist will deliver nitrous oxide, an inhalation sedation gas,  through a special mask that fits over your nose and provides a mild sense of euphoria, with no "hangover" effect afterward.
Advantages of Nitrous Oxide Sedation:
Gives a mild sense of euphoria.
Least expensive form of sedation.
No "hangover" affect. Most patients return to school or work the same day.
You can drive yourself to and from your appointment.
Disadvantages of Nitrous Oxide Sedation:
Does not achieve the more profound levels of sedation that oral sedation of IV sedation can achieve.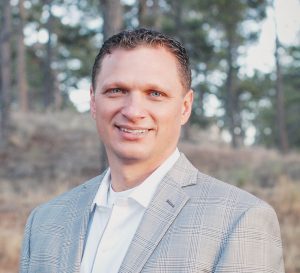 You can learn more about how nitrous oxide sedation can help restore your smile with a Free Sedation Consult. At your consultation, we'll likely suggest several options that can give you the results you want, as well as discuss the pros and cons of each. In the end, it's all about making you feel comfortable and confident.
Andrew Stubbs, DMD is a specialist member of the American Association of Endodontists.  He is a graduate of Boston University and maintains an ecofriendly dental practice in Lone Tree, CO.  Dr. Stubbs specializes in root canal treatment and provides sedation  dental treatment for patients from all over the Denver area.