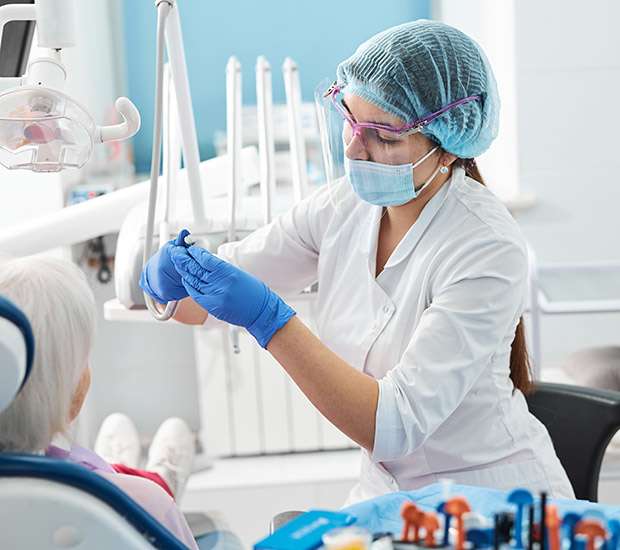 ASI Carts
Lone Tree, CO
ASI carts help endodontists reorganize their offices in a minimalist fashion. This allows for a seamless, calming design that assuages patients' fears. In addition, with ASI carts, patients can rest comfortably in the endodontist's chair.
ASI carts are available at Creekside Endodontics - Lone Tree Endodontist in Lone Tree and the surrounding area. Do not settle for anything less. Call us today at 303-524-9343 to schedule an appointment or learn more about our services.
ASI Carts and Office Design
ASI carts allow endodontists across the country to use their office space more effectively, enabling them to create a perfect dental office design. Whether an endodontist is developing a new office or updating an existing space, there are several benefits to using a minimalist dental office design theme. Such advantages go beyond simplification and wide-open rooms. Execution must be perfect; otherwise, the desired result will not be achieved. In addition, ASI carts can add to a patient's overall treatment experience.
While traditional dental offices are designed "from the outside-in," focused mostly on the reception area, they neglect the treatment rooms. This may make the patient feel anxious and uncomfortable, particularly if dental equipment arms are on the patient's chair, essentially entrapping the patient in their seat. ASI carts allow for a minimalist approach that "reduces fear and builds patient confidence," opening the treatment room and replacing bulky fixed cabinets.
What Makes ASI Carts Different
Thanks to modern dental technology, patients do not have to settle for just adequate anymore. Instead, they can now look for a dental practice that helps them thrive. This is where ASI carts come into play. They provide a "fully integrated solution to operatory clutter," with a modular instrument panel design that seamlessly integrates a wide range of dental instrumentation with an endodontist's preferred brands of instruments into one system — operated with just one foot control.
ASI cart systems also utilize both function and flexibility for replacing the traditional fixed cabinetry methodology. As a result, they create flexible, cross-functional products and solutions for endodontists of all specialties. The high-tech solutions provide patients with both peace of mind and professional expertise. In addition, the quality construction and precision machining allow for refined products.
ASI Cart Solutions
ASI cart solutions offer a wide range of mobile dental carts and dental delivery systems for any modern dental treatment room. The Advanced Dental Delivery System (discussed in further detail in the section below), Rear Wall Dental Delivery System Solutions, Plumb Free Mobile/Portable Dental Delivery Carts, and more. All offer an enhanced patient experience by removing clutter and alleviating patient anxieties about being trapped in the endodontist's chair.
All ASI dental delivery carts also come with a self-contained water supply, and all ASI manufactured dental equipment and components are made in the U.S. As a result, patients can rest assured that the product and quality control are top quality.
ASI Carts Advanced Endodontic Delivery Systems
ASI's Advanced Endodontic Delivery Systems can be classified into two different categories: the Classic Series and the Designer Series. The Classic Series leaves behind a smaller footprint while maintaining its full features and accommodating a wide variety of popular instrument configurations. The dental cart chassis has an attractive white powder coat finish with a white solid surface worktop. Since it is more compact in size, it can fit in most treatment rooms and be more readily positioned on either side of the room for ambidextrous requirements.
The Designer Series, on the other hand, is ASI's most versatile and full-featured advanced delivery system. It offers even greater instrument integration, and it aims to achieve a higher-end look for any treatment room. As such, it is available in a wide variety of custom paint finishes and Cambria worktops. In addition, thanks to the iTech model lower chassis, cable and wire management for computer systems and monitors is seamless for an uncluttered appearance.
Call Us Today
Conventional dental offices can leave you feeling trapped and anxious. We at Creekside Endodontics - Lone Tree Endodontist can help. Call us today at 303-524-9343 to schedule an appointment or learn more about our services.
Frequently Asked Questions
Can ASI carts help during my endodontic implant process?
Yes. There are ASI carts made especially for the endodontic-implant process. To save even more space, we can plug any auxiliary electronic instruments or devices into the integral dual power centers with a single cord to plug into the wall.
Can ASI carts help during endodontic surgery?
Yes. ASI carts provide high-end portable suction units that can meet any oral surgeon's essential needs and requirements. In addition, ASI's range of comprehensive mobile surgical equipment includes portable dental suction and combination units, among other devices.
When was ASI founded?
ASI was founded in 1992 by John W. McPeek. He began developing a new concept for self-contained mobile dental equipment to rival in-office equipment in performance. He also aimed to make a more aesthetically pleasing alternative.
When was the first ASI product introduced?
The first ASI product was introduced in 1994. It was called the SEAC Mobile Dental System, and it was wonderfully successful. It utilized a powerful, quiet air compressor and vacuum system design, both of which are still in use today.
How long has the Advanced Dental System® been in use?
ASI's Advanced Dental System was introduced in 1997. It utilized a combination of the self-contained features of a built-in air compressor and vacuum system with air handpieces and integrated dental instruments. Together, these could operate off a single foot control, allowing easy access to several types of dental instrumentation.
How long has the Advanced Endodontic System® been in use?
ASI's Advanced Endodontic System was introduced in 1998. It utilized a combination of various new electronic endodontic instruments with a single foot control. Essentially, this device removed clutter from the endodontist's office while giving the specialist improved access to their instruments. While the Advanced Endodontic System was originally designed with a built-in air compressor and optional vacuum system, it has since evolved to include standard models that can be plumbed.
Helpful Related Links
About our business, license, and website security
CreeksideEndodontics – Lone Tree Endodontist was established in 2011.
We accept the following payment methods: American Express, Cash, Check, Discover, MasterCard, and Visa
We serve patients from the following counties: Douglas County
We serve patients from the following cities: Lone Tree, Centennial, Highlands Ranch, Parker, Aurora, Denver, Castle Rock and Castle Pines

National Provider Identifier Database

(1710963343). View NPI Registry Information

Norton Safe Web

. View Details

Trend Micro Site Safety Center

. View Details
Related Posts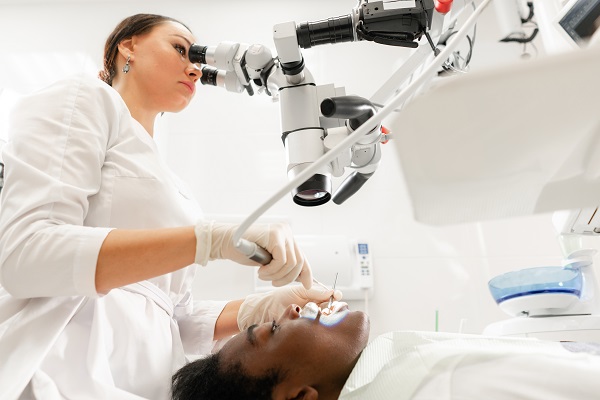 A root canal specialist, also known as an endodontist, is the type of dentist that should be seen when a root canal procedure is needed. Endodontists are dentists who specifically work in diagnosing, treating and preventing injuries and diseases of the dental pulp of the teeth.A root canal is a type of dental treatment that…