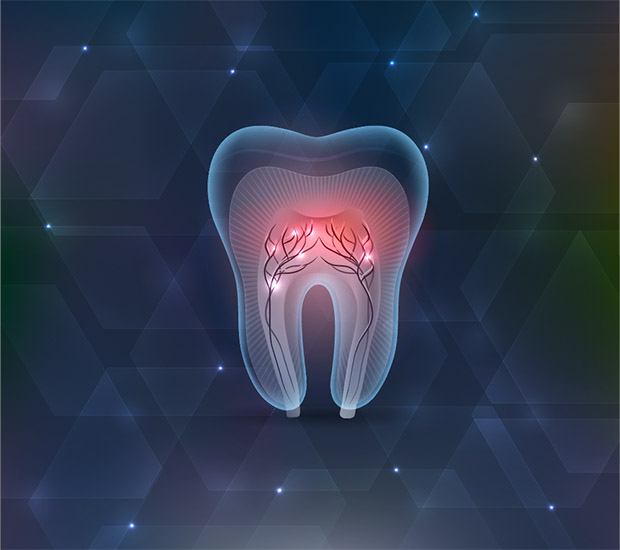 Dental Microscopes
Lone Tree, CO
Dental microscopes are an essential device used in various dental procedures and surgery. They allow for the most accurate possible assessment while preserving and maintaining the tooth structure and oral tissue. In addition, dental microscopes allow for precise, minimally invasive procedures.
Dental microscopes are available at Creekside Endodontics - Lone Tree Endodontist in Lone Tree and the surrounding area. Let us help you. Call us today at 303-524-9343 to schedule an appointment or learn more about our services.
The History of Microsurgery
As stated by one 2015 article in the Journal of Health Research and Reviews, microsurgery and the use of magnification in microsurgical procedures are not new concepts. Rather, the first magnifying devices to assist surgery were introduced into the medical field during the late 1800s. The first surgical microscope OPMI 1 was introduced in 1950, and it was invented and commercially marketed by the Carl Zeiss Company. It had a coaxial lighting system and an optional stereoscopic view.
Unfortunately, this failed to gain widespread acceptance due to its poor configuration and excessively long focal length. In 1978, Apotheker and Jako introduced the first microscope for dentistry. The endodontics field has been practicing microsurgery since 1986 — six years longer than the specialty field of periodontics.
Types of Microsurgical Devices
There are several different types of microsurgical devices, ranging from simple loupes to compound prism telescopic loupes and a wide variety of surgical microscopes. Each system has its own unique set of pros and cons. In general, however, loupes comprise two monocular microscopes with lenses positioned side by side and angled to focus on a single object. They may be classified as simple loupes, compound loupes, Galilean loupes, and prism loupes.
Surgical dental microscopes pose several advantages over microsurgical devices, such as higher optical performance and greater magnification. They are also specifically designed for the use of Galilean optics. This allows the endodontist stereoscopic vision without eye convergence or strain. Instead, it prioritizes depth of focus and field of view.
Advantages of Dental Microscopes
There are two main advantages of using magnification devices in endodontic treatment, particularly enhanced visualization and improved working posture. By improving an endodontist's visual ability, dental microscopes minimize any ambiguity in clinical diagnosis. Minute cracks, initial caries, and microleakage that may have been unnoticed by the naked eye are now clearly observable. This also assists in fine motor skills for high precision procedures. Dental microscopes also allow for improved working posture, or good ergonomics for the endodontist. This enhances the endodontist's ability to work properly and strengthens the dentist-patient relationship.
These two factors also make it possible to reduce tissue trauma, control the surgeon's mobility, and reduce the patient's anxiety. They also contribute to atraumatic tissue management, increased accuracy in primary wound closure, and improved cosmetic outcomes. Dental microscopes also allow for minimally invasive procedures and improved surgical quality, along with increased effectiveness of root debridement. Documentation is also much easier as a result.
Dental Microscopes and Endodontics
As previously established, endodontists were among the first dentistry professionals to discover and apply the principles of surgical dental microscopes in their everyday practice. This was true for both conventional and surgical procedures. Endodontists use dental microscopes in a wide variety of clinical situations, including:
Locating the pulpal chamber canals
Permeabilizing of calcified channels
Preparing the retrograde obturation cavity
Removing broken instruments from the canals
By using an operating microscope and appropriate microsurgical techniques, the endodontist can safely identify and manage the complex system of canals. This also facilitates in resolving certain complex clinical issues previously impossible without the help of dental microscopes. Dental microscopes can assist in:
Confirming canal cleanliness before obturation
Conservative access opening
Diagnosing caries and minute crack
Identifying obscure anatomy
Managing perforation and tooth resorption
Managing sclerosed canals
Outlining and removing pulp stones
Retrieving silverpoint, separated instrument, and fractured post
Smaller osteotomy, magnified inspection of resected surface, as well as retro preparation and retrofill in endodontic microsurgery
Call Us Today
Dental microscopes have a wide range of applications. We at Creekside Endodontics - Lone Tree Endodontist in Lone Tree can help. Call us today at 303-524-9343 to schedule an appointment or learn more about our services.
Frequently Asked Questions
What are some other applications for surgical dental microscopes?
Since surgical dental microscopes enhance the visualization of fine anatomical details and tissue structures, they have many applications. They can help dentists of all kinds apply their skills more precisely, thus optimizing their workflow. Dental surgical microscopy is also sometimes known as micro-dentistry, and it includes the following:
Endodontics and endodontic surgery
Implantology
Oral surgery
Periodontics and periodontal surgery
Prosthodontics and aesthetic dentistry
Restorative dentistry
Routine dental techniques
What are some of the challenges of dental microsurgery?
Dental microscopes should provide the surgeon with optimal light intensity and depth of field to achieve sufficient resolution while working in deep or narrow cavities. An example of such conditions would be when the surgeon is working during root canal treatment. It is also essential for micro-dentistry procedures to achieve optimal and precise control of dental instruments to avoid damaging the tissues. Furthermore, visualization of anatomical details must be done in vivid colors to ensure accurate differentiation.
Can you take pictures with a dental microscope?
Yes. We can document entire procedures electronically, allowing us to archive them into your records and communicate with your general dentist and insurance company. It also allows us to educate you about your own treatment process.
How are dental microscopes designed?
Dental microscopes are designed to provide ideal magnification of the targeted area while simultaneously allowing the endodontist the opportunity to maintain an ergonomic working position. Therefore, the endodontist can work comfortably while obtaining an optimal view of the working area and focusing on the patient. Most dental microscopes are also designed to be controlled via a foot pedal for hands-free operation.
What are some of the disadvantages of surgical dental microscopes?
Surgical dental microscopes can only be operated by those who have undergone specialized education and training, such as Dr. Stubbs. There is also a prolonged adjustment period and prolonged pre-surgical preparations associated with surgical dental microscopes, which sometimes limits surgical access.
Helpful Related Links
About our business, license, and website security
CreeksideEndodontics – Lone Tree Endodontist was established in 2011.
We accept the following payment methods: American Express, Cash, Check, Discover, MasterCard, and Visa
We serve patients from the following counties: Douglas County
We serve patients from the following cities: Lone Tree, Centennial, Highlands Ranch, Parker, Aurora, Denver, Castle Rock and Castle Pines

National Provider Identifier Database

(1710963343). View NPI Registry Information

Norton Safe Web

. View Details

Trend Micro Site Safety Center

. View Details
Related Posts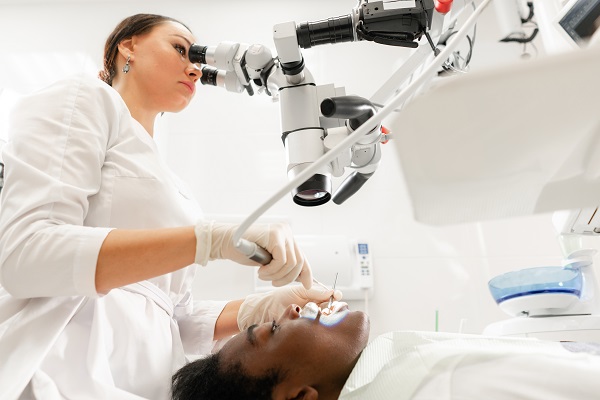 A root canal specialist, also known as an endodontist, is the type of dentist that should be seen when a root canal procedure is needed. Endodontists are dentists who specifically work in diagnosing, treating and preventing injuries and diseases of the dental pulp of the teeth.A root canal is a type of dental treatment that…