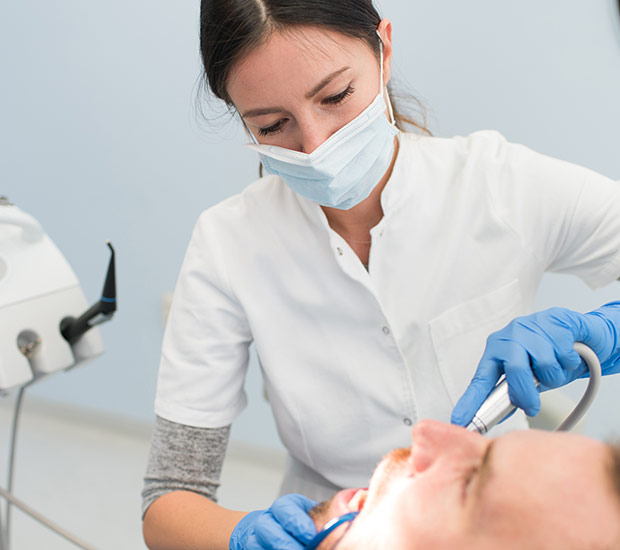 Regenerative Endodontic Treatment
Lone Tree, CO
With regenerative endodontic treatment, biologically-based materials can stimulate a damaged tooth's natural healing process. For many patients, it is the perfect alternative to more invasive, traditional root canal therapy. If you have a tooth in need of repair, regenerative endodontic treatment may be right for you.
Regenerative endodontic treatment is available at Creekside Endodontics - Lone Tree Endodontist in Lone Tree and the surrounding area. Let us help stimulate your body's natural healing process. Call us today at 303-524-9343 to schedule an appointment or learn more about our services.
The Anatomy of a Tooth
Endodontics is a specialty branch of dentistry concerning the dental pulp and tissues surrounding the tooth roots. The dental pulp is also known as the connective tissue at the center of a tooth. It lies beneath the layer of dentin, and it comprises multiple types of cells, such as fibroblasts, histiocytes, macrophages, mast cells, odontoblasts, and plasma cells.
Within the dental pulp are blood vessels, connective tissues, and nerves that provide the tooth with the necessary nutrients to function optimally. These are also responsible for forming dentin, the calcified tissue that protects the tooth pulp. Though dental pulp is vital to healthy tooth development, it becomes unnecessary once a tooth has fully matured. A mature tooth with infected pulp can be saved by removing the pulp.
What Is Endodontic Treatment?
Endodontic treatment aims to repair tooth tissues while treating various causes of tooth pain at the root. The end goal with endodontic treatment is always to save a patient's natural tooth. Unfortunately, despite technological advances, no tooth replacement option can look, feel, or function as well as a natural tooth. Endodontists, therefore, are specially trained in addressing problems that affect the tooth pulp. For example, they may treat pulp or root tissues damaged from abscess, injuries, tooth decay, or a crack that extends to the pulp tissue.
A reversible case of pulpitis may be treated with a simple filling, while irreversible pulpitis may indicate a need for a root canal treatment. Endodontic treatment can also resolve issues of pulp necrosis, an irreversible condition in which the dental pulp dies, often as a result of chronic pulpitis. Such an issue can eventually lead to a dental abscess, which can spread throughout the body. Abscesses may also be potentially life-threatening. Again, root canal treatment can help.
What Is Regenerative Endodontic Treatment?
According to the American Association of Endodontists (AAE), regenerative endodontics is "one of the most exciting developments in dentistry today." Thankfully, endodontists get to play a key role in this vanguard technology. By using the concept of tissue engineering to "restore the root canals to a healthy state," regenerative endodontics allows for continued development of the root and surrounding tissue.
Furthermore, endodontists can also employ their knowledge in pulp biology, dental trauma, and tissue engineering to bring forth biologically based regenerative endodontic treatment of necrotic immature permanent teeth. This may result in:
Apical closure
Continued root development
Increased thickness in the dentinal walls
Such developments are promising in the efforts to retain the patient's natural dentition and save the teeth, which we had earlier established is the main goal of all endodontic treatment.
What Happens in a Regenerative Endodontic Treatment?
As many types of regenerative endodontic treatment procedures have been suggested, it is crucial to understand the most-used procedure. According to one 2015 article published in Restorative Dentistry & Endodontics, the AAE suggests that regenerative endodontic treatment can be used for teeth with necrotic pulp, an immature apex, and pulp space unnecessary for post and core. The tooth is first anesthetized and isolated with a rubber dam to create an access opening. It is then adequately and gently irrigated with sodium hypochlorite.
The root canal will also be dried with sterile paper points, and we will apply the antimicrobial medicament into the canal space. We will also disinfect the canal space with a triple antibiotic paste. Once the medicament has been applied, we will seal the tooth with a temporary filling and schedule the patient for a follow-up appointment in three to four weeks. At the second appointment, we will evaluate the patient for any signs and symptoms of an acute infection. Once it has been confirmed that no signs exist, we will move on to the next step of treatment.
Call Us Today
Regenerative endodontic treatment can stimulate your natural healing process. We at Creekside Endodontics - Lone Tree Endodontist can help. Call us today at 303-524-9343 to schedule an appointment or learn more about our services.
Frequently Asked Questions
What happens during the second regenerative endodontic treatment appointment?
As previously mentioned, once we have established that there are no signs or symptoms of infection, we will begin the next phase of treatment. We will then remove the temporary filling and clean the inside of the tooth. We will also induce bleeding inside the tooth to create a blood clot, and we will take other steps to encourage the growth of new tissue inside the tooth. We will then seal the tooth with a permanent filling.
Can patients of all ages benefit from regenerative endodontic treatment?
As of this moment, regenerative endodontic treatment has been used most widely with children, as their teeth roots and tissues continue to grow and develop. This makes it easier to revitalize them, especially if they see an endodontist as soon as possible. However, regenerative endodontic treatment can certainly benefit adults as well.
Is regenerative endodontic treatment effective?
Yes. Regenerative endodontic therapy is very effective. However, it does have certain limitations. For instance, it requires the hand of an incredibly skilled professional. It may also cause tooth discoloration if done incorrectly. We will do everything in our power to make your treatment as seamless as possible.
What is the difference between regenerative endodontic treatment and root canal therapy?
Regenerative endodontic treatment can be thought of as an extension of traditional root canal therapy. Root canal therapy uses artificial materials to clean and fill the dental pulp chamber. This prevents further damage and tooth loss. In contrast, regenerative endodontic treatment replaces diseased pulp with live tissues in the pulp chamber. This enables the tooth to regenerate itself and restore its functioning.
What is vital pulp therapy?
Traditional root canal treatments remove the pulp completely. In contrast, vital pulp therapy intends to keep injured or infected tooth pulp alive. Therefore, it may be necessary for the patient to undergo several treatments to remove the damaged or infected part of the pulp, protect the remaining pulp from any more trauma, and stimulate the growth of new pulp.
Helpful Related Links
About our business, license, and website security
CreeksideEndodontics – Lone Tree Endodontist was established in 2011.
We accept the following payment methods: American Express, Cash, Check, Discover, MasterCard, and Visa
We serve patients from the following counties: Douglas County
We serve patients from the following cities: Lone Tree, Centennial, Highlands Ranch, Parker, Aurora, Denver, Castle Rock and Castle Pines

National Provider Identifier Database

(1710963343). View NPI Registry Information

Norton Safe Web

. View Details

Trend Micro Site Safety Center

. View Details
Related Posts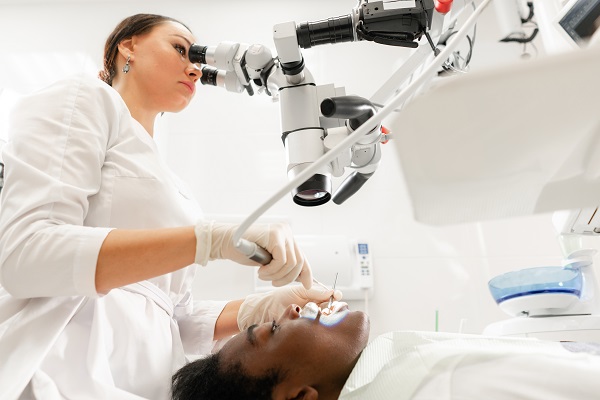 A root canal specialist, also known as an endodontist, is the type of dentist that should be seen when a root canal procedure is needed. Endodontists are dentists who specifically work in diagnosing, treating and preventing injuries and diseases of the dental pulp of the teeth.A root canal is a type of dental treatment that…