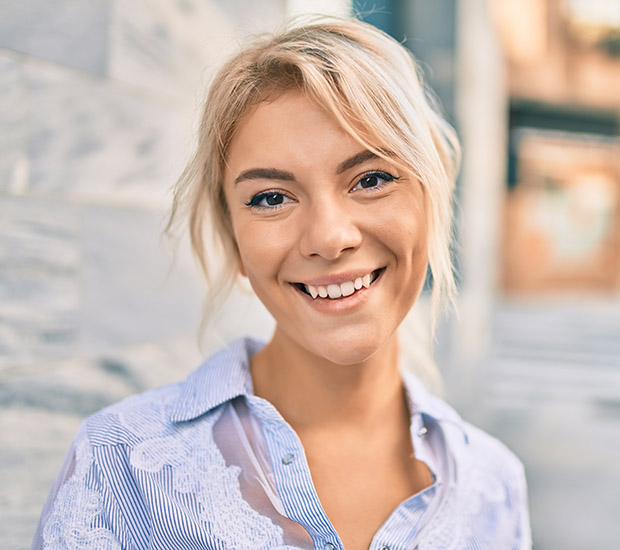 Root Canal Retreatment
Lone Tree, CO
If a tooth has healed improperly after an initial root canal, root canal retreatment may be necessary. Also known as endodontic retreatment, root canal retreatment allows a patient a second chance at saving their tooth. This may occur anywhere from a few months to several years after the procedure.
Root canal retreatment is available at Creekside Endodontics - Lone Tree Endodontist in Lone Tree and the surrounding area. You should never hesitate to preserve your oral health. Call us today at 303-524-9343 to schedule an appointment or learn more about our services.
Understanding Root Canals
A tooth's nerve and pulp may become infected, inflamed, or irritated due to deep decay. A crack or chip in the tooth, facial trauma, large fillings, and repeated dental procedures may also contribute. A root canal is a type of treatment that repairs and saves teeth that have become damaged due to severe infection or decay.
During a root canal treatment, we will first remove the nerve and pulp of the affected tooth before moving on to cleaning and sealing the inside. If the tooth does not receive the necessary treatment, it is possible for the surrounding tissues to develop an infection and an abscess to form. This may lead to pulp necrosis, also known as total tissue death of the tooth's pulp.
Understanding Root Canal Retreatment
Though root canals are generally successful procedures, patients must still take proper care of their teeth afterward; otherwise, the tooth may heal improperly, leading to excruciating dental pain or even disease. Such disease can occur anywhere from months to years after the initial root canal. Fortunately, root canal retreatment gives patients a second chance to save the tooth.
A root canal retreatment will necessitate reopening the tooth to reach the root canal filling material. Furthermore, it is necessary to take apart and remove any complex restorative materials to access the root canals. He will then clean the canals before carefully examining the inside of the tooth for any additional abnormalities or canals. Finally, he will fill and seal the canals before placing a temporary filling in the tooth. Those with especially narrow or blocked canals may also need to undergo endodontic surgery.
Reasons for Root Canal Retreatment
As previously mentioned, root canals are typically safe, successful procedures. However, there is still a minuscule chance that the tooth will fail to heal as expected. This risk is common to most dental procedures. Root canals may fail for four main reasons:
The patient has complicated canal anatomy that went unnoticed by the endodontist
The patient has untreated narrow or curved canals
The restoration did not account for salivary contamination to the inside of the tooth
The restoration was not placed as immediately as it should have been
Still, even successfully treated may be at risk. It is possible for teeth to undergo new decay, exposing the root canal filling material to bacteria and creating a new infection in the tooth. Certain restorations may also crack, break, or come loose, exposing the tooth to a new infection. Tooth pulp may also become more vulnerable if teeth are fractured.
Alternatives to Root Canal Retreatment
Occasionally, root canal retreatment is not adequate to save the tooth. In such cases, patients are likely to be recommended endodontic surgery, also known as an apicoectomy. This may apply to patients who have had especially complex restorative work done or patients with a tooth that does not show signs of improvement despite non-surgical treatment. This is true regardless of whether there are symptoms.
If a patient chooses to opt-out of root canal retreatment and surgery entirely, the only remaining viable alternative is tooth extraction. Once the affected tooth has been extracted, it should be replaced with a prosthodontic to keep the adjacent teeth from shifting, prevent resorption, and restore all mouth functions. As a whole, tooth extraction is generally a more time-consuming and costly process than root canal retreatment or apicoectomy.
Call Us Today
If you have a decaying tooth pulp, it is of the utmost importance to treat it before it is too late. We at Creekside Endodontics - Lone Tree Endodontist in Lone Tree can help. Call us today at 303-524-9343 to schedule an appointment or learn more about our services.
Frequently Asked Questions
Do I still need a root canal retreatment if I am not experiencing any pain or discomfort?
Yes. Infections can remain and even spread regardless of whether or not they are symptomatic. Only a trained professional can determine whether your body is free of infection.
Is tooth extraction really not a better option than root canal retreatment or apicoectomy?
As previously established, tooth extraction is typically a more time-consuming and costly procedure than either root canal retreatment or apicoectomy. Furthermore, it is best to preserve the natural tooth whenever possible. While tooth replacement options are now better than ever before, they still pose their own unique set of challenges. Root canal retreatment and apicoectomy both have a very high success rate. Consequently, we only recommend tooth extraction as a last resort.
Will I need to make a follow-up appointment after my root canal retreatment?
Yes. A follow-up appointment will be necessary for us to place a new crown or other restoration on the treated tooth. This will ensure that the tooth is fully restored and protected.
How long does it take to undergo a root canal retreatment?
It depends on how severe your case is. However, these procedures typically take place over two sessions. Dr. Stubbs can help you get a better idea of what exactly to expect.
Why should I choose an endodontist instead of a general dentist to perform my root canal retreatment?
Endodontists have undergone special training in diagnosing, treating, and preventing tooth pain. As such, we are also specially qualified to perform all procedures relating to root canals. While all endodontists are dentists, not all dentists are endodontists. Choosing to get your root canal retreatment done by an endodontist like Dr. Stubbs can save you the time and trouble of extra office visits while also giving you extra peace of mind.
Helpful Related Links
About our business, license, and website security
CreeksideEndodontics – Lone Tree Endodontist was established in 2011.
We accept the following payment methods: American Express, Cash, Check, Discover, MasterCard, and Visa
We serve patients from the following counties: Douglas County
We serve patients from the following cities: Lone Tree, Centennial, Highlands Ranch, Parker, Aurora, Denver, Castle Rock and Castle Pines

National Provider Identifier Database

(1710963343). View NPI Registry Information

Norton Safe Web

. View Details

Trend Micro Site Safety Center

. View Details
Related Posts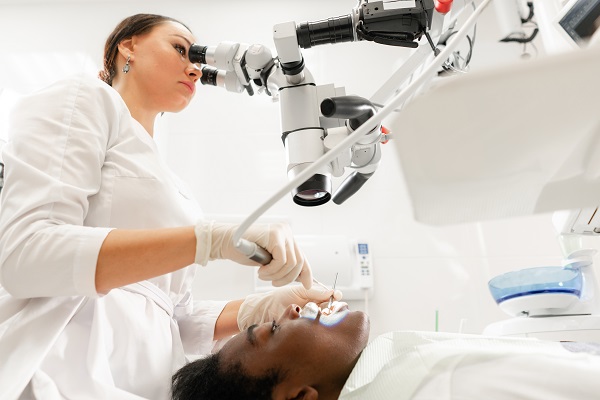 A root canal specialist, also known as an endodontist, is the type of dentist that should be seen when a root canal procedure is needed. Endodontists are dentists who specifically work in diagnosing, treating and preventing injuries and diseases of the dental pulp of the teeth.A root canal is a type of dental treatment that…