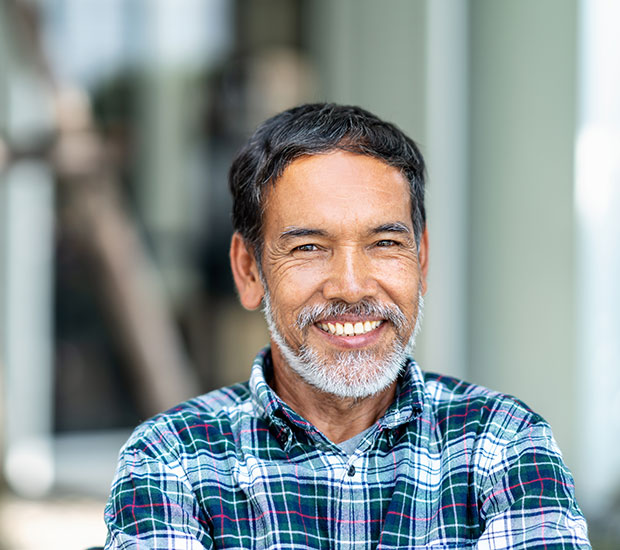 Root Canals
Lone Tree, CO
Root canals are a type of endodontic procedure that removes the infected portion of a tooth to preserve as much of the natural tooth as possible. There are many cases in which a root canal can preserve or even save a natural tooth. While many patients are misguided that root canals are painful, these treatments are now more efficient and painless than ever. Do not let your fear of root canals keep you from getting the treatment you need.
Root canals are available at Creekside Endodontics - Lone Tree Endodontist in Lone Tree and the surrounding area. Take the first step towards saving your tooth. Call us today at 303-524-9343 to schedule an appointment or learn more about our services.
Understanding Root Canals
Root canals are one of the most common types of endodontic treatment. They become necessary when the inner tissue of the tooth's root canal (also known as the tooth's pulp) becomes infected or inflamed. This may happen for many reasons: cracks, chips, or deep decay in the teeth, for example. The teeth may also be damaged due to repeated dental procedures.
Patients should seek endodontic treatment as soon as they start experiencing severe toothaches while biting or chewing, as tooth pulp may become infected or inflamed without any immediately evident signs of dental damage. Some signs and symptoms of needing root canal treatment include sensitivity to temperature or pimples on the gums. The gums may also become darkened, swollen, or tender.
Root Canal Benefits
In most cases, patients can only benefit from undergoing a root canal. Advantages include the following:
Balancing the patient's bite
Curing dental decay
Preserving as much of the natural tooth as possible
Preventing further damage to the affected tooth
Preventing unnecessary tooth extraction
Protecting the surrounding teeth from infection and strain
Relieving pain
Stopping the spread of infection
As previously mentioned, outdated myths have made many patients fearful of root canals. In actuality, root canals are both safe and effective, saving millions of teeth per year. Advances in dental technology have also made the procedure more painless than ever, with most patients likening the sensation to getting a cavity filled.
What Happens During a Root Canal
During a root canal, Dr. Andrew Stubbs, DMD, will start by carefully removing the infected or inflamed pulp. He will then clean out and disinfect the inside of the tooth, filling and sealing it with a rubber-like material called gutta-percha. The procedure will conclude when after restoring the natural tooth with a crown or filling for protection, allowing the tooth to function like a natural tooth.
Root canals are generally safe. Still, new infections may occur after the procedure. This may be due to repeated root canal treatments in a single tooth, a problem with the dental restoration, an undetected crack in the tooth root, or a gradual breakdown of the inner sealing material. The procedure itself, however, has a success rate greater than 95%.
Preventing Root Canals
Though root canals are a safe and effective treatment, it is always best not to need a root canal procedure at all. Fortunately, following a vigilant oral hygiene regime can help. Patients should brush their teeth with a fluoride toothpaste at least twice daily, floss at least once nightly, and use a fluoride rinse to help prevent cavities and other tooth problems. Most patients should also see their dentist at least twice yearly for regular checkups, though some patients may require more or fewer visits. We can help determine what is best for each individual.
Diet can also influence one's oral health. It is best to limit one's intake of sugary food and refined carbohydrates, as these are typically inclined to stick to the teeth and lead to an accumulation of plaque. If one must eat sugary foods, it is advisable to rinse one's mouth or brush one's teeth as soon as possible afterward.
Alternatives to Root Canals
Root canals are generally only recommended when the affected tooth has become significantly damaged and infected — in other words, only after other, less intensive options have either been exhausted or deemed to be insufficient. Consequently, tooth extraction is the only viable alternative to root canal treatment.
Furthermore, despite technological advances, no tooth-replacement option can look, feel, or function exactly the same as a natural tooth. Tooth extraction is also often pricier, and a more time-consuming process than root canal treatment since it must involve a separate tooth restoration process. Additionally, tooth extraction can be up to six times more painful than a root canal.
Frequently Asked Questions
When will I be able to return to my everyday life after getting a root canal?
Most people can return to their everyday activities immediately after the procedure. Still, it is normal for there to be remaining numbness for two to four hours after the treatment. Patients need to wait for this numbness to subside before eating; otherwise, they risk damage to the oral tissue.
Do I still need a root canal if my tooth is not bothering me?
Yes. You may have an infected tooth without even realizing it. Asymptomatic infections can spread regardless of whether or not you feel them there.
What if I do not get a root canal?
Severe complications may ensure if you do not get a needed root canal. For example, the infection may spread to the surrounding gum and jawbone. This may lead to jawbone deterioration or tooth loss.
How long does it take to get a root canal?
This depends on several different factors, including the size of the infection. It can take one to two appointments to complete a root canal treatment. If you are having a tooth retreated, you will likely need to make two visits.
What can I expect to happen after my root canal?
The treated tooth may be sensitive for the several following days. However, any pain or discomfort should be able to be alleviated with an over-the-counter painkiller or anti-inflammatory. Patients should avoid chewing on the tooth until they have received their permanent filling. Some patients may also require a dental crown. We can determine what is best for your unique situation.
Call Us Today
If you have a severely damaged or decayed tooth, a root canal may be the best option for you. We at Creekside Endodontics - Lone Tree Endodontist can help. Call us today at 303-524-9343 to schedule an appointment or learn more about our services.
Helpful Related Links
About our business, license, and website security
CreeksideEndodontics – Lone Tree Endodontist was established in 2011.
We accept the following payment methods: American Express, Cash, Check, Discover, MasterCard, and Visa
We serve patients from the following counties: Douglas County
We serve patients from the following cities: Lone Tree, Centennial, Highlands Ranch, Parker, Aurora, Denver, Castle Rock and Castle Pines

National Provider Identifier Database

(1710963343). View NPI Registry Information

Norton Safe Web

. View Details

Trend Micro Site Safety Center

. View Details
Related Posts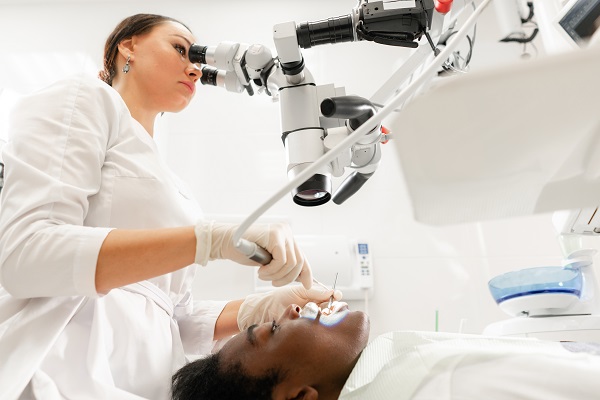 A root canal specialist, also known as an endodontist, is the type of dentist that should be seen when a root canal procedure is needed. Endodontists are dentists who specifically work in diagnosing, treating and preventing injuries and diseases of the dental pulp of the teeth.A root canal is a type of dental treatment that…